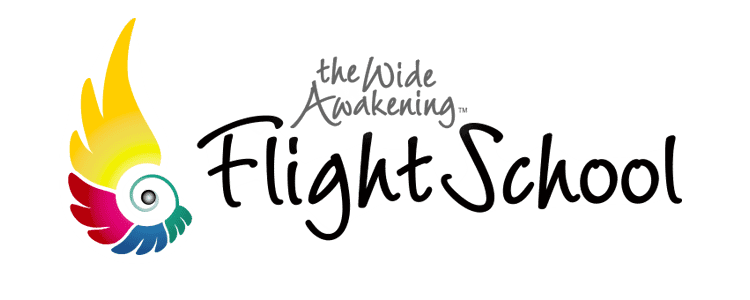 An Advanced Immersion
for Leaders OF Awakening

with JENNIFER HOUGH
A 10-Month Journey in Mastering Fluidity
in Every Area of Your Life
Flight School
Facilitated by Jennifer Hough, Adam Lamb & Jeannie Selda
Contact us below to find out about our next Flight School
Commencing January 2020
RETREAT DATES TBD
BOOK YOUR FREE 1/2 HOUR DISCOVERY SESSION WITH JENNIFER, TO EXPLORE THE POSSIBILITY OF FLYING FORWARD WITH YOUR LIFE!
What is Flight School About?
Fly forward with your purpose, prosperity, play, business, relationships, and body in a fully integrated state
Bring all of you back through your heart, and from the entire Universe
Start to crystallize your Innate Abilities with all 12 strands of DNA; discover and amplify your unique Superpowers with clarity
Immerse yourself in the experiential journey of what it's like to be free of human density, so that you can 'go direct' with your Higher Guidance with confidence, beyond the "shoulds"
Run forth without barriers and expand into your Piece of the Puzzle of Heaven on Earth, without doubt
Put the infrastructure in place to fully support your flight in health, dreams, finances, and total freedom to enjoy your life!
I love you all deeply. I am so incredibly grateful for this journey with you all. Today might be the 1st day of the year on the calendar, but it's really just the 1st day of my life as who I am today. And every day is that for me. How light it feels to fly with wings that don't carry the past or the future, but simply the air and the love that uplifts me and allows me to soar. Sending you all the biggest hugs and kisses EVER!
CAROLE, FS 2015
An Overview of the FLIGHT SCHOOL Experience
Module 1: YOUR REASON FOR BEING
Get clear about who you are, and why you are on the planet. Learn how to stay present to that blossoming truth for the rest of your life, and live it fully every day. Become the contribution you are on the planet; to fly fully in fluidity.
Module 2:  YOUR CONNECTION TO ALL THAT IS
Lose the separation between Higher Levels and yourself. Have your Guides and Angels become one with you, so you're living life on the creative edge of consciousness, leaning in, and playing with it all with confidence, while activating others to do the same. Enjoy some incredible surprise contributors to this part of your journey!
Module 3:  YOUR BODY
We will assist you to get complete freedom with food, to find your cosmic body shape, and to get your body to its Universalis age. Work with Jennifer to break every paradigm of food addiction; find out what your body is truly telling you with clarity, and be free to enjoy food.

Module 4:  YOUR PROSPERITY
Create your business, your career, and your streams of income without being a victim of our economic system. Set yourself up to live your unique economy. Work with experts to create the beginnings of your financial flow outside the paradigm of the general economy.

Module 5:  YOUR COMMUNICATION / YOUR RELATIONSHIPS
Become a master at expressing what presents, living in neutrality, and moving the energy of any room, person or situation. Find out what Awakened love is. Start to lose all fear, and to transcend all aspects of the past that have you living less than the magic that's available. Understand exactly what is necessary to dive in!

Module 6:  YOUR BLISS
Set your life up so that you can travel, commune with Soul family, learn languages, and play in other dimensions in ways you never imagined. Wait till you see the adventures we will go on!
Angela Wilson – Cambridge, ON
2016 Flight School Participant

Feeling so full of love as I write this because I simply can't imagine not opening up to all of this, not having you all in my life.  It's the perfect time and I feel ready to fly; freedom without limits. Love you all and so grateful, Jennifer, for your boundless love and passion in waking up the world. You are an extraordinary sis-star and I love you.
Cathy, FS 2015
Flight School is For YOU if:
You feel it's time to get on with you: You know you are a budding Awakened leader. You want to flourish by expressing yourself through your passion. You would like to affect change by affecting your own backyard, or the world. (Either way, you affect the world.)
You'd love to work with Jennifer and the TWA Team directly: If it inspires you to work directly with Jennifer, and to spend one-on-one, and group, time with her to assist in your integration and Awakening.
You're ready to be all of who you came here to be: You feel called to assist others by communicating from a place of full alignment, whether you want to apply it to health, prosperity, love, relationships, or life's purpose. (All these areas of your life will be addressed.)
You want to fully embody your Superpowers: You are inspired to deepen your own Awakening by fully integrating all of your Innate Abilities, and crystallizing all levels of DNA into your physical body. You are ready to become your own guru on the fast track.
You are looking to activate and inspire others: You want to enhance or start a career as a philanthropist, leader, practitioner, speaker, author, coach, teacher, therapist, or Awakened parent.  You want to find an advanced way to assist people to 'go direct' to who they are and activate the truth, so the rest can fall away.
You would like to thrive at what you love: You want to find meaning and fulfillment by expressing your piece of the puzzle into the world, with clarity.
You feel you are a member of the Heaven on Earth Construction Crew: You know that a guided experience of Awakening with others looking to fly forward with life will cause an exponential shift in your life. You know your heart, network, resources, and abundance will shift as a result.
You have a heart for adventure and discovery: You want to have the most incredible 10 months of your life with, experiences beyond your dreams, working with resources and teachers that would be otherwise inaccessible. Flight School students will be introduced to Jennifer's personal team of "Love and Assistance Experts" from around the world.
Glenda Lane – Edmonton, AB
2016 Flight School Participant
What's Included In Flight School
Your initial 1:1 Foundational Session, with Jennifer, on our first trip together.

Ten (10) 75-minute one-on-one sessions with Jennifer via video or phone chat.

Fourteen (14) group Webinars, with activations and integrations for each module, working LIVE with your Flight School Team!

Exclusive one-on-one time with Jennifer and Jeannie during Flight School trips.

Six (6) optional 30-minute reset calls with Jennifer or Jeannie.

Three (3) powerful and transformational Flight School retreats. NOTE: You are responsible for all of your flights and some meals.


Strategic plan, mission statements, financial evaluation, all from an Awakened perspective.




Access to audio/video library of Flight School interviews of various Awakening and World Leaders.

Access to The Wide Awakening resource library, including future-projections, activations, and meditations.

Access to the following Home Study and Live Programs:

12 Days of Awakening

12 Dimensions of DNA

Awakening Alchemist

Innate Abilities

Get Out of Your Own Way™ Online, Teleclass Series

Private Facebook group to commune with Jennifer, Jeannie, and your fellow Flight School family.
Josie Havita – London, UK
2016 Flight School Participant
Interested in
FLYING & FLOURISHING WITH US?
BOOK YOUR FREE DISCOVERY SESSION WITH JENNIFER HERE!
ARE YOUR CELLS TINGLING?
DO YOU FEEL THE CALL OF CURIOSITY?
DO YOU KNOW IT'S TIME TO FLY?
Please complete and submit your information below; you will then receive a call from Susannah, our Program Assistant. After that, you will be directed to our scheduling calendar to book your Discovery Session with Jennifer. This will help us to get to know you better, give you some practical next steps, and assist you in getting clarity about your possible journey in Flight School.