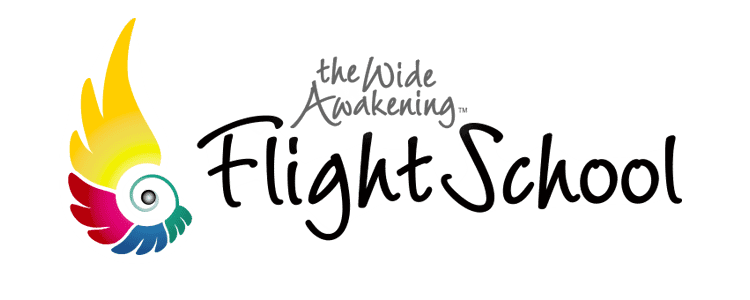 An Advanced Immersion
for Leaders and Seekers of Thriving

with JENNIFER HOUGH
An 8-Month Journey in
Mastering Fluidity in Every Area of Your Life
Flight School
Facilitated by Jennifer Hough & Jeannie Selda
Contact us below to find out about our next Flight School
Commencing April 19, 2022
RETREAT DATES FOR 2022: April, July, and November
BOOK YOUR COMPLIMENTARY 1/2 HOUR DISCOVERY SESSION WITH JENNIFER, TO EXPLORE THE POSSIBILITY OF FLYING FORWARD WITH YOUR LIFE!
What is Flight School About?
Flying forward with your purpose, prosperity, business, relationships, body and bliss in a fully integrated state, so that everything comes effortlessly to you.

Working personally with Jennifer and her Team to bring back all of your true self, by integrating the splintered pieces of you that were lost due to challenging life events. 

Learning to embody your Innate Abilities (aka SUPER POWERS) to amplify your unique gifts and strengths, and then apply them to every area of life so that you experience exponential growth and transformation.

Immersing yourself in the experiential journey of what it's like to be free of density. Learn to live beyond polarity, so that you can confidently 'go direct' with your Higher Guidance. Take yourself beyond the "shoulds," and learn the tools to thrive in love, abundance and fulfillment.  

Transcending your own limitations and expanding your new skills to embody your piece of the puzzle of Heaven on Earth, without doubt, fear or overwhelm. 

Creating the infrastructure to fully support your flight forward in all areas of your life!
Flight School Participant Jacqui Elsperman and her daughter Stephanie explain the magic of Flight School and how both their lives have changed.
An Overview of the FLIGHT SCHOOL Experience
Module 1:  Choosing to be Fully Here and Flying Forward
Get clear about who you are, why you are on the planet, and the contribution you were born to be. Learn how to stay present to the truth of who you are, and live it fully every day. Embody the gift that you are on the planet. 
This module will be the key to unlocking the rest of your journey.
Module 2:  Embodying Your Divine Guidance
Lose the separation between Higher Levels and yourself. Have your Guides and Angels become one with you, so you're living life on the creative edge of consciousness, leaning in, and playing with it all with confidence, while activating others to do the same. 
In this module, you will learn and embody the foundations of how to 'go'direct' with your guidance, rather than getting entangled with life, carrying the happiness and comfort of others, judgments, and distractions.
Module 3:  Your Body
We will assist you to bring balance back into your body. Experience freedom with food, and learn to break paradigms of addictive patterns. Find out what your body is truly telling you with clarity, and be free to enjoy it all. 
In this module, we will do a full WISE™ assessment of your glands, organs, toxicity levels, and vitamin deficiencies, to help guide and clarify a plan for your nutritional, emotional and spiritual well-being. This stage will align your body with your heart's calling.
Module 4:  Your Abundance and Prosperity
Change your relationship to abundance in every area of your life; love, relationships, your body, and your business. Work with Jennifer and her Team to create the beginnings of a new form of true abundance, outside the paradigm of the general economy.
Module 5:  Connected, Meaningful Relationships Through Powerful Communication
Become a master at expressing your truth, living in neutrality, and shifting the energy of any room, person or situation. Remove fear, reactivity, and transcend all aspects of the past that have you living less than the magic that's available. Understand exactly what is necessary to dive into true intimacy and vulnerability in relationships and the way you communicate!  
Module 6:  Your Bliss – Dancing with it All
Create a thriving system for your life so you can continue to embody and play with what is presenting. This module is all about fun, creativity, and the possibility of moving forward.
Bonnie Mcaffrey
2018 Flight School Participant

My Flight School experience has been an amazing ride. I had no idea how much it would be impacting on my life in so many areas. I'm so thankful for my time in Flight School.
LouAnne Ludwig, FS 2018
Feeling so full of love as I write this because I simply can't imagine not opening up to all of this, not having you all in my life. It's the perfect time and I feel ready to fly; freedom without limits. Love you all and so grateful, Jennifer, for your boundless love and passion in waking up the world. You are an extraordinary sis-star and I love you.
Cathy D., FS 2015
Making the decision to join Flight School, and work with Jennifer Hough, has profoundly changed the course of my life. Going in, I wasn't completely sure what I was undertaking, and, to my surprise, the outcomes have far exceeded anything I could have possibly imagined. Trying to put into words all that has shifted as a result of this work is not easy, and the best way I can truly describe the experience is if you could imagine harmoniously bringing together these 4 movies into one beautiful, combined experience: Kung Fu Panda 3, The Shift with Wayne Dyer, Inside Out, and The Matrix. 
I know it seems like an odd combination, yet that is the magic of what has transpired and presented as a result of this work. I am not the same person I was coming into Flight School. I have learned the art of neutrality, have gained far greater patience and forgiveness for myself, and been able to tap into my true genius and gifts. In allowing myself to be vulnerable and open, I have gained insight and strength I didn't even realize I had or needed.
I highly recommend taking the leap of faith to fully experience Flight School. Jennifer is masterful at moving you through your limiting beliefs to help you change the future trajectory of your life. Not only will you personally benefit from this experience, you will see the impact in your business, your relationships, and in the way you show up and serve. This journey has been the most impactful one I have taken thus far in my life. I am forever grateful to Jennifer and the entire Flight School Team and family. With deep gratitude,
Candy B., FS 2020
Flight School is For YOU if:
You feel it's time to get on with you:

You know you are a budding Awakened leader. You want to thrive by expressing yourself through your passion. You would like to affect change by affecting your own backyard, or the entire world. (Either way, you affect the world.)

You'd love to work with Jennifer and the TWA Team directly:

If it inspires you to work directly with Jennifer, and to spend one-on-one and group time with her to assist in your integration and Awakening.

You're ready to be ALL of who you came here to be:

You feel called to assist others (family, clients, team), by communicating from a place of full alignment, whether you want to apply it to health, prosperity, love, relationships, or life's purpose. (All these areas of your life will be addressed.)

You want to fully embody your Super Powers:

You are inspired to deepen your own Awakening by fully integrating all of your Innate Abilities, and crystallizing all levels of DNA into your physical body. You are ready to become your own guru, on the fast track.

You are looking to activate and inspire others:

You want to enhance or start a career as a leader, practitioner, speaker, author, coach, teacher, therapist, philanthropist,or

Awakened parent. You want to find an advanced way to assist people to 'go direct' to who they are and activate the truth,

so the effort and struggle can fall away

You would like to thrive at what you love:

You want to find meaning and fulfillment by expressing your piece of the puzzle into the world, with clarity.

You feel you are a member of the Heaven on Earth Construction Crew:

You know that a guided experience of Awakening will cause an exponential shift in your life and, even MORE, your heart is calling you to pay it forward. You know your heart, network, resources, and abundance will shift as a result.

 
Lawana Haney
2018 Flight School Participant
What's Included IN FLIGHT SCHOOL
An initial 1:1 Foundational Session and Holographic Reading with Jennifer, during our first retreat together

Eight 60-minute, one-on-one sessions with Jennifer via video or phone chat (recordings included in your private library)

Group Webinars each month, with Activations and integrations for each module, working LIVE with Jennifer and your Flight School Team

Before and after professional pictures with Jeannie Selda, three high-resolution pics, and the option to purchase more

A (if energetically available) reading of your Divine Soul Blueprint with Susannah Hansen

Exclusive one-on-one time with Jennifer, Jeannie and Susannah during Flight School retreats

Five optional, 30-minute reset calls with Jennifer, Susannah or Jeannie

Two powerful and transformational Flight School retreats in North Carolina. Lunch included (accommodations, flights, transportation, breakfast/dinner not included) 

A final Flight School retreat (location TBD). Accommodations, flights, transportation not included. Shared accommodations and most meals included 

If it presents, we will formulate a strategic plan, mission statements, and financial evaluation, all from an Awakened perspective

Access to  the Agents of Awakening Membership site, which includes Activations, meditations, audios, videos, Home Studies and Live Programs

Most importantly, a shift into embodying the Thriving Operating System
Jacqui Ariana
2018 Flight School Participant
Interested in
FLYING & FLOURISHING WITH US?
BOOK YOUR COMPLIMENTARY DISCOVERY SESSION WITH JENNIFER HERE!
ARE YOUR CELLS TINGLING?
DO YOU FEEL THE CALL OF CURIOSITY?
DO YOU KNOW IT'S TIME TO FLY?
Please complete and submit your information below; you will then receive a call from Susannah, our Program Manager. After that, you will be directed to our scheduling calendar to book your Discovery Session with Jennifer. This will help us to know you better, give you some practical next steps, and assist you in getting clarity about your possible journey in Flight School.